Kid-Friendly Vacations in Turks and Caicos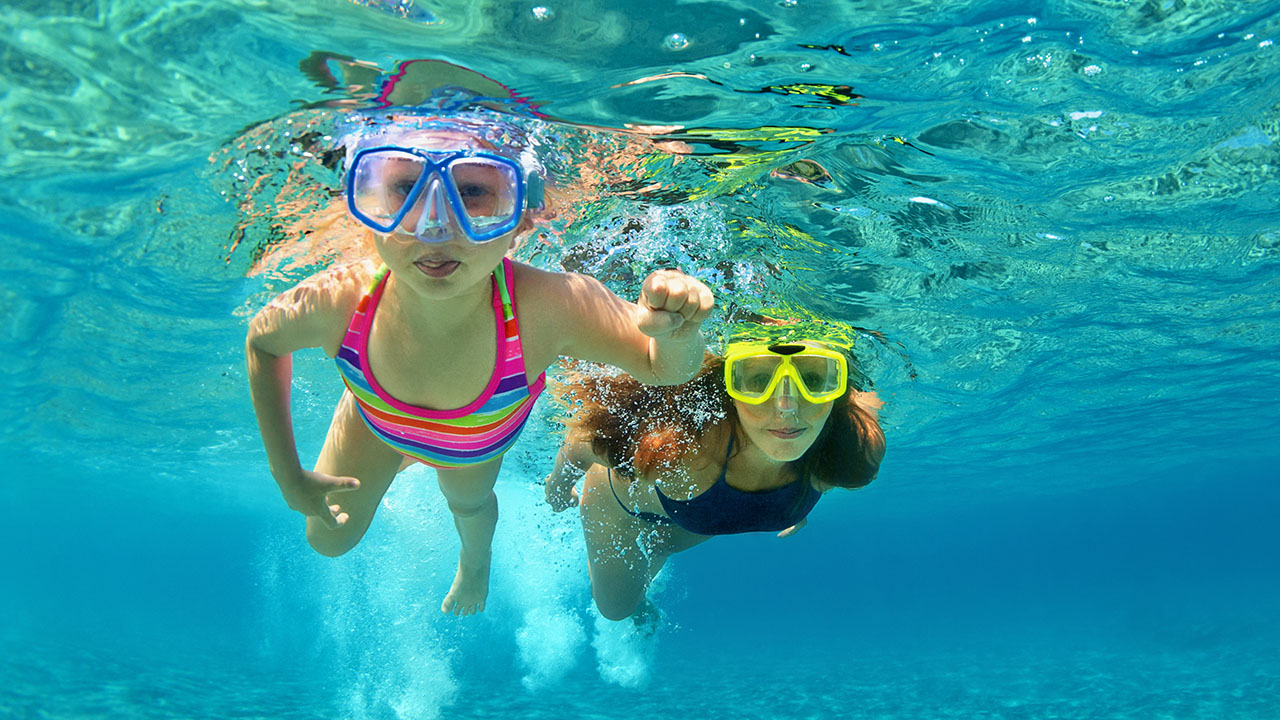 "Every day is an opportunity to make new happy memories with your kids."

-Unknown.
Turks and Caicos is a beautiful destination for families and full of fun activities you can share with your kids. Here are a few kid-friendly activities to create the perfect memorable Caribbean vacation for your whole family.
Take The Kids To The Beach!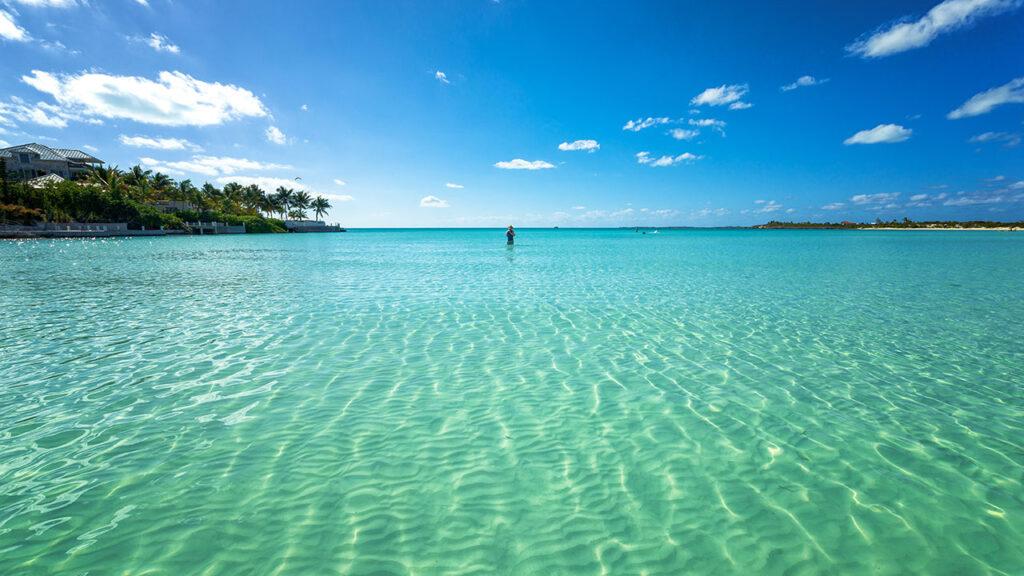 I'm not sure a child exists that doesn't love the beach. Turks and Caicos is world-famous for its crystal-clear turquoise water and soft white sand comprising its incredible beaches. Providenciales is also home to several kid-friendly beaches with shallow, gentle waters perfect for small children.
Taylor Bay Beach
Taylor Bay Beach is one of the Island's safest beaches and is ideal for small children. This small 2,000-foot-long beach is located on the southwestern part of Providenciales on the edge of Chalk Sound National Park. A small peninsula protects the beach from strong southeast winds, and the water here is shallow, clear, and warm. Due to the beach's small size, visitors will find a much more relaxed environment without large crowds of people or beach vendors.
Sapodilla Bay Beach
Sapodilla Bay Beach is a small 900-foot-long beach located just east of Taylor Bay Beach in the Chalk Sound Area of Providenciales. Like nearby Taylor Bay Beach, Sapodilla Bay Beach is also sheltered from harsh winds and large waves by a peninsula that extends from the coastline to the left of the beach. The water here is shallow, warm, and calm, providing an excellent environment for families with small children to explore the ocean and the beach. Due to the beach's proximity to Chalk Sound National Park and the historical Sapodilla Bay Hill Rock Carvings, it's a busier area with food and drink vendors, watersport rentals, and tour companies.
Explore A World Under The Sea With Snorkeling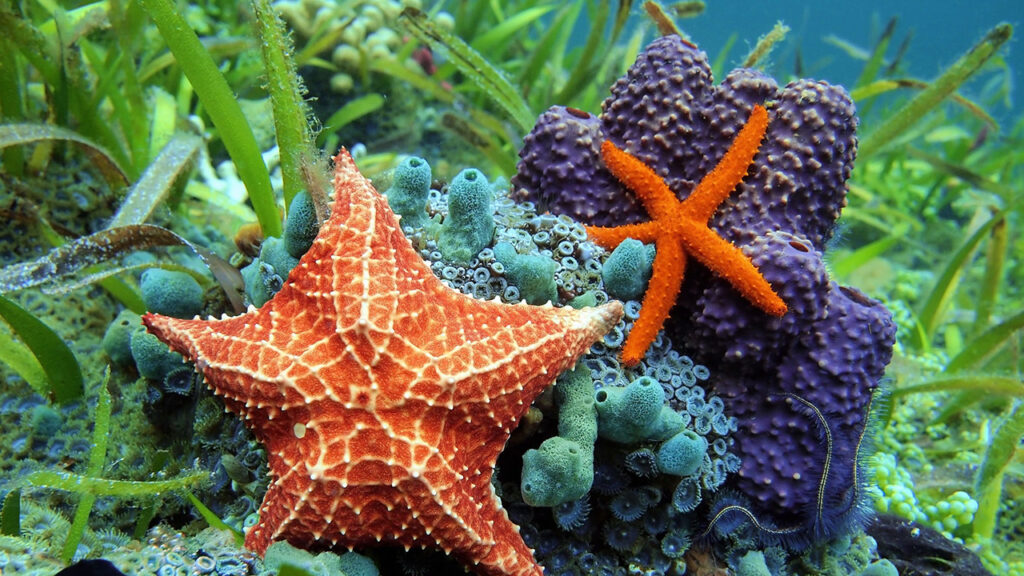 Snorkeling is an activity that adults and children can both enjoy. There's nothing like exploring the spectacular marine life supported by Turks and Caicos' prolific barrier reef system. Snorkeling is also a great way to teach kids about the importance of our oceans and their unique marine inhabitants. Here are several options for snorkeling on Providenciales, where you can see the most marine life.
Snorkeling At The Bight Reef
The Bight Reef (also known as Coral Gardens) is a great place to start your snorkeling adventure and is the closest snorkeling location from Villa del Mar Resort (only seven minutes away). Although the Bight Reef is smaller than Smith's Reef, beautiful coral and marine life can still be found near the shore. The Bight Reef is a great place to see sea turtles, stingrays, hard and soft corals, and dozens of unique species of tropical fish. Visitors can rent snorkeling and other water sports equipment here. The area also offers two beach restaurants (Jojo's Café & Somewhere Café and Lounge).
Snorkeling At Smith's Reef
Smith's Reef is located near Turtle Cove Marina in the Northern Coast part of Providenciales and is the most extensive and easily accessible snorkeling location on Providenciales. Located about 11 minutes away from Villa del Mar Resort, Smith's Reef is a great place to see many different kinds of coral, stingrays, colorful tropical fish, sea turtles, lobsters, shrimp, eels, and crabs. Make sure to bring your snorkeling equipment with you as well as reef-safe sunscreen.
See The Turks And Caicos Rock Iguana On Iguana Island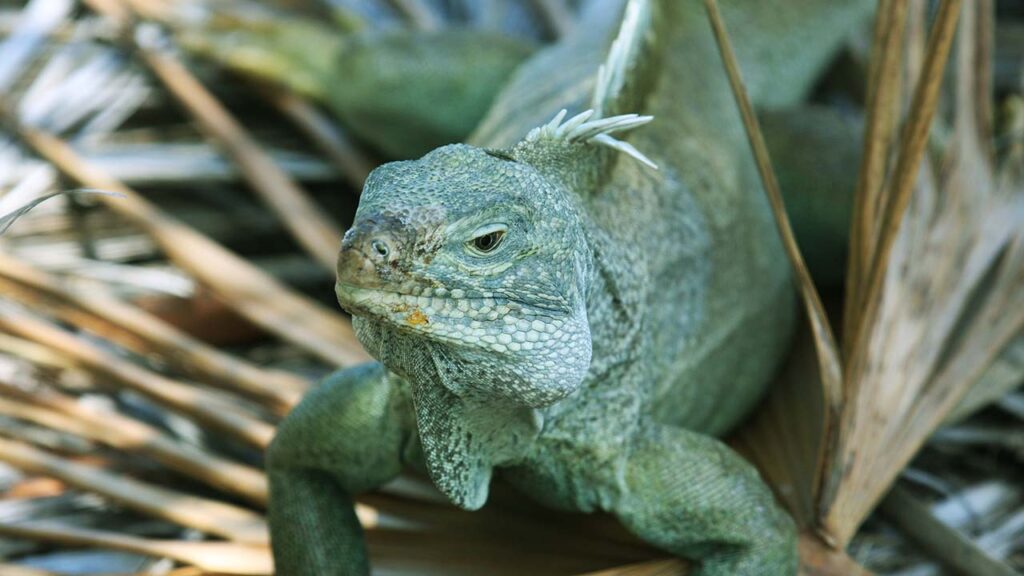 Located only 499 yards away from Providenciales is Little Water Cay. This tiny 116.2-acre Island is a protected nature reserve and habitat for thousands of indigenous Turks and Caicos Rock Iguanas. If you're looking for an educational eco-tour while visiting Providenciales, a trip to Little Water Cay (aka Iguana Island) is the perfect day-trip adventure for you and the kids!
Little Water Cay is less than 1 mile away from the Leeward area of Providenciales. It's easy to rent a kayak and paddle to the Island or take a kayaking eco-tour. Proceed cautiously when kayaking from Providenciales to Little Water Cay, and be aware of currents between the two islands. Many boat tours offer a day trip excursion to the Island. If the tour boat enters Iguana Island on the northern side, you can see the Island's saltwater wetland ponds. The entire trip averages around 2 to 3 hours round trip.
Read Our Blog On Visiting Little Water Cay For More information.
Go Horseback Riding On Long Bay Beach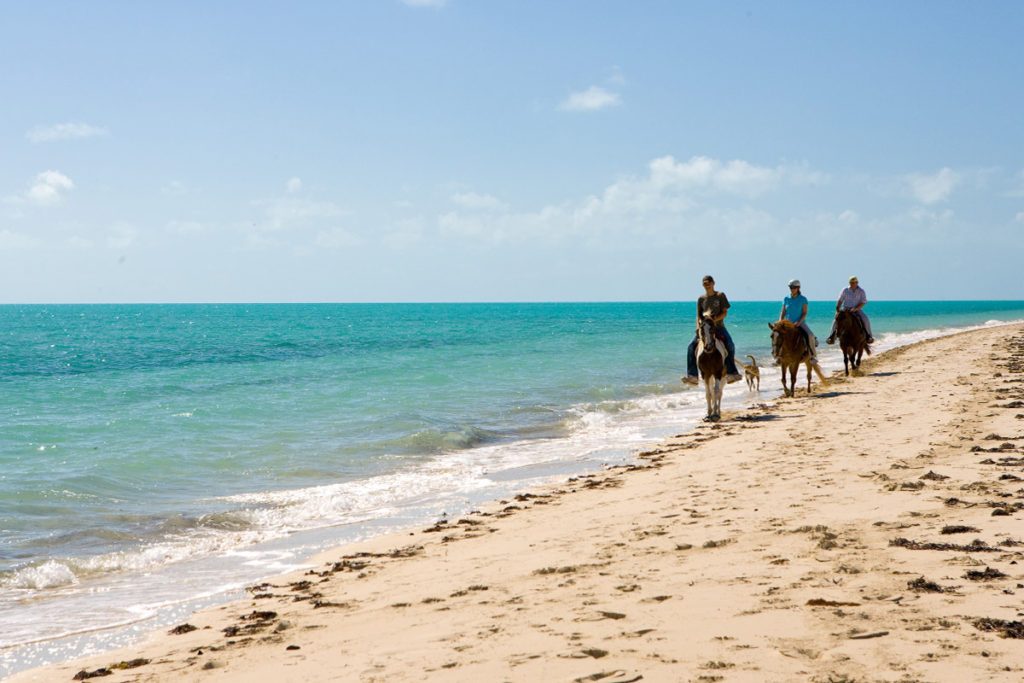 One of the more unique activities on Providenciales is horseback riding on Long Bay Beach with Provo Ponies. This incredible riding stable began as an equine rescue operation for neglected horses and ponies in Turks and Caicos and has grown into a local horseback riding facility for residents and tourists. Provo Ponies has 30 horses and ponies rescued and nursed back to health from Grand Turk, South Caicos, Dominican Republic, and the USA. Visitors to Providenciales can spend a day on a horseback riding tour through the white sand and brilliant blue waters of Long Bay Beach!
Read Our Blog On Horseback Riding With Provo Ponies For More information.
Stay At Villa del Mar Resort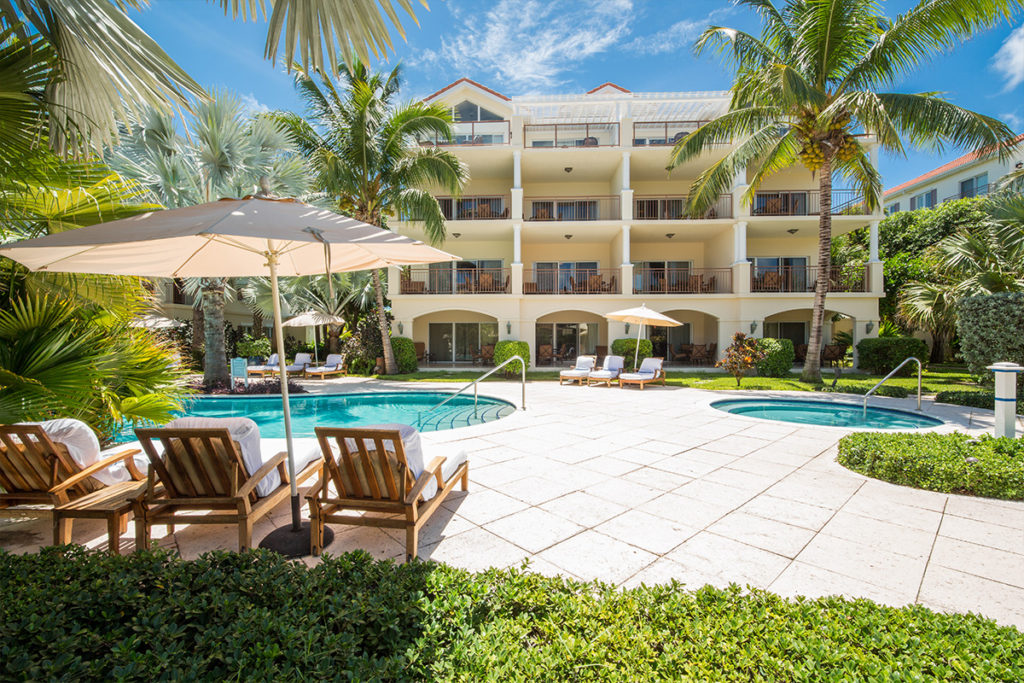 Villa del Mar Resort is the perfect home base for all your Turks and Caicos adventures. Located in the Grace Bay area of Providenciales, our resort is only a short walk away from the world-famous Grace Bay Beach. Our intimate condo resort is the perfect place to stay with kids and enjoy Providenciales's incredible beauty. Our resort features spacious accommodations, two pools, a hot tub, and a tiki bar. Our larger suites contain full kitchens where you can prepare a meal for your family before heading out for the day's adventures. After a day of exploring with the kids, please return to the hotel and enjoy our large outdoor pool areas or rest in our resort hot tub. We hope you and your family visit and stay with us at our perfect island resort in Turks and Caicos.