Grace Bay Beach, The Best Beach In The World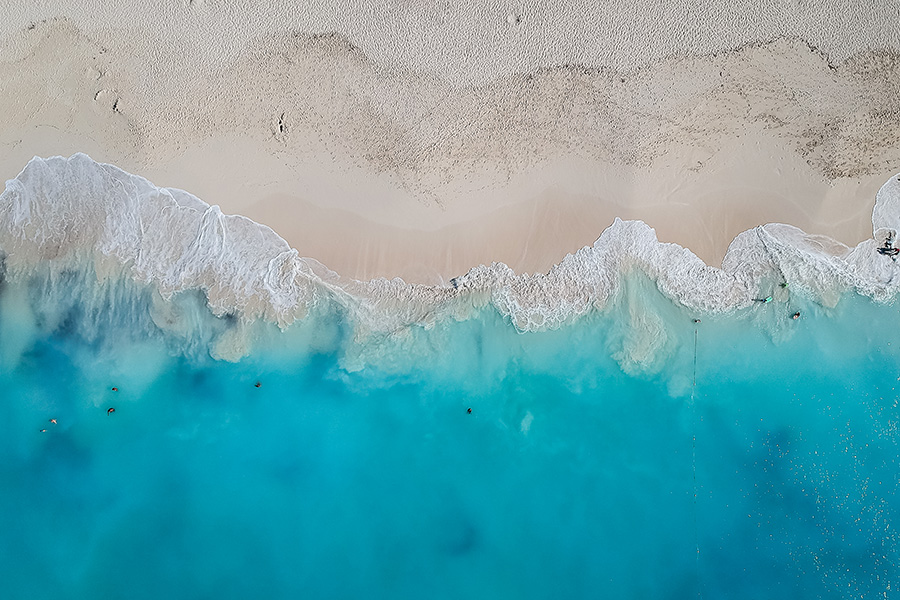 Grace Bay Beach is known for its "postcard perfect" crystal clear blue water, calm waves, and long stretches of soft white sand. It's not hard to imagine why it's considered the best beach in the world. If you've been searching for the perfect beach – you've found it here on Providenciales.
As the hallmark of the Turks and Caicos Islands, Grace Bay Beach has received many designations, accolades, and awards over the years. The Turks and Caicos Islands have been nominated for the Caribbean's Leading Beach Destination since 2012 by World Travel Awards! In addition, in 2022, Grace Bay Beach was awarded the #1 position in TripAdvisor's Travelers' Choice Best of the Best Top 25 Beaches in The World. Here are a few details about our internationally famous beach and what makes it unique.
Grace Bay Beach History
Grace Bay Beach derives its name from Grace Hutchings, the wife of the Island's Commissioner, Hugh Houston Hutchings, from 1933 to 1934.
What Makes Grace Bay Beach Special?
Grace Bay Beach is unique because the entire beach is stunningly beautiful. The beach is a bonafide Caribbean dream beach featuring soft white sand and brilliant turquoise water. Here are a few interesting facts about Grace Bay Beach:
East-southeast wind direction makes sargassum and seaweed deposits rare, keeping the beach and sand clean.
An offshore barrier reef protects Grace Bay Beach from large swells keeping the waters calm and safe for kids to enjoy.
Grace Bay Beach is the pride of the Island and is kept meticulously clean and free of pollution.
Grace Bay Beach is only a little over three miles long. On the east side, it forms Leeward Beach, and the west end forms The Bight Beach.
Grace Bay Beach is part of the Princess Alexandria National Park which also encompasses The Bight Beach, Smith's Reef, The Bight Reef (Coral Gardens), Leeward Beach, Little Water Cay, Half Moon Bay, and Mangrove Cay.
Most of Providenciales' luxury resorts are on or near Grace Bay Beach.
Things to Do at Grace Bay Beach
Grace Bay Beach is the perfect place for watersports. A few fun options are Hobie cat sailing, kayaking, paddleboarding, parasailing, scuba diving, swimming, and lounging in the sunshine. Grace Bay Beach's far western edge (Coral Gardens) features incredible coral reefs and sea fans but requires a boat.
Accessing Grace Bay Beach & More
Did you know that all beaches in Turks and Caicos are public and free to access? Grace Bay Beach has multiple access points, so everyone can enjoy this awe-inspiring beach! Use this informative guide for beach access points, parking, and bathrooms at Providenciales' most popular beaches.
Stay at Villa del Mar Resort
Are you wondering where to stay in Providenciales on a budget? Villa del Mar Resort features two pools, a hot tub, a tiki bar, and spacious accommodations at a price tag that doesn't bite. The best part about our Turks and Caicos resort is our location, steps away from the #1 best beach in the world, Grace Bay Beach! Please take advantage of the festive holiday season, stay with us between December 20 to December 27, 2022, and receive 20% OFF.