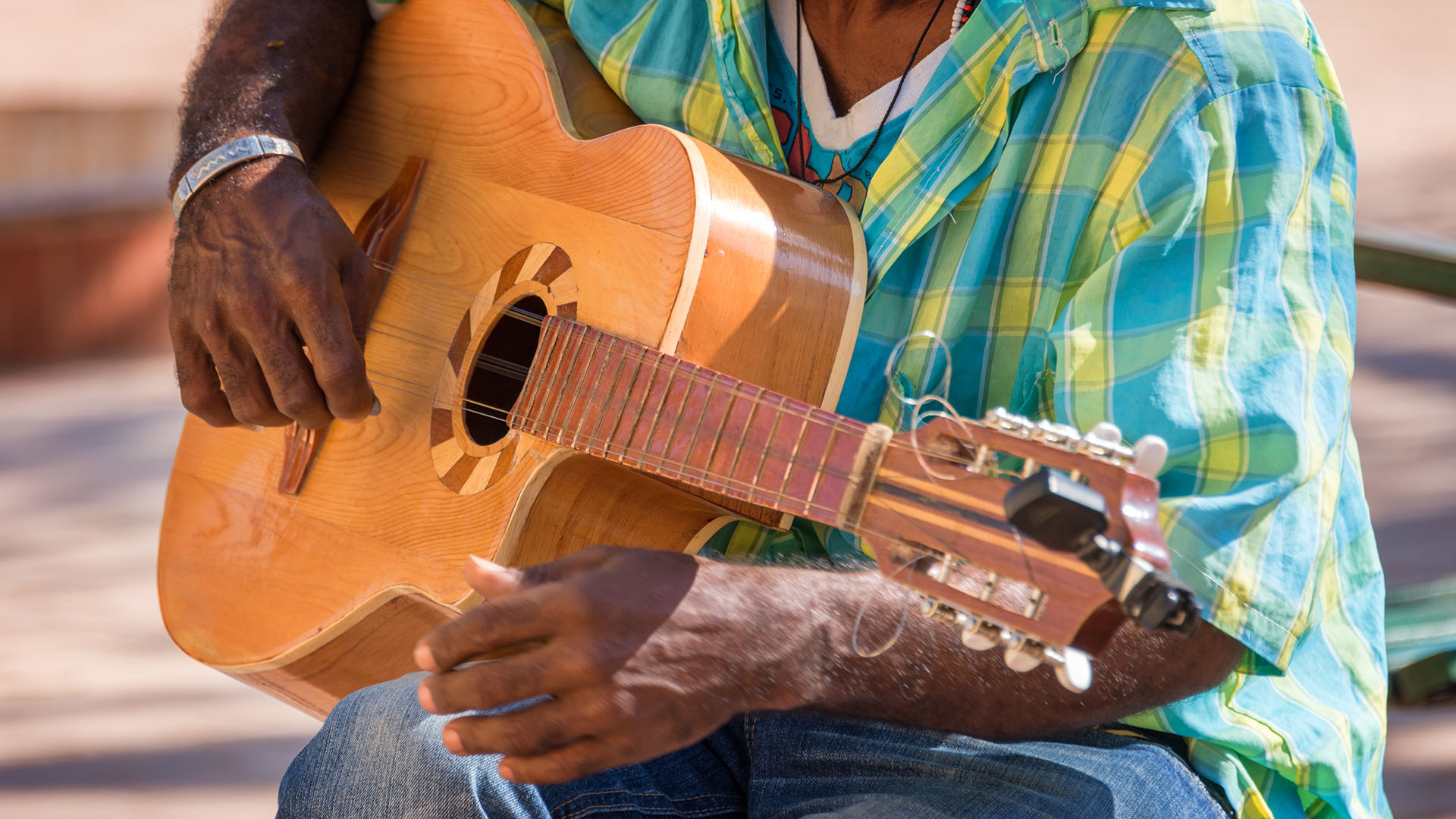 Music Is The Universal Language Of Mankind

– Henry Wadsworth Longfellow
The beauty of music in Turks and Caicos is a harmonious reflection of the vibrant culture and stunning natural surroundings that define these idyllic islands. With its roots deeply intertwined with the island's rich history and diverse heritage, music in Turks and Caicos has become a soul-stirring tapestry of melodies and rhythms that captivates both residents and visitors alike. Whether it's the rhythmic beat of traditional Junkanoo drums, the soothing strumming of acoustic guitars against the backdrop of pristine beaches, or the lively sounds of reggae and soca echoing through beachfront bars, the musical landscape here is a celebration of life, love, and the serene beauty of these Caribbean gems. Here's a brief history of music in Turks and Caicos and where to hear live music on the island.
Ripsaw / Rake n' Scrap
Ripsaw Music, also known as 'Rake 'n' Scrape,' is a distinctive musical tradition cherished on the Turks and Caicos Islands. This unique genre showcases a blend of folk instruments that create an unforgettable auditory experience. Central to Ripsaw Music are instruments like the carpenter's handsaw, goatskin drums, the hand accordion (Constentina), hand-made maracas, and the acoustic guitar. However, the star of the show is the humble handsaw, readily available in hardware stores. Musicians manipulate the saw to produce a characteristic percussive scraping sound, a technique referred to as "Ripping the Saw." The rhythmic bending and sawing in time with the music's beat produce the signature wobbling overtones, giving Ripsaw Music its distinctive sound. Pioneers like Lovey Forbes and his son Corry Forbes have made significant contributions to composing and recording Ripsaw music in the Turks and Caicos.
Lovey Forbes is credited with introducing a fusion of Ripsaw Music and popular foreign genres, coining the term "Combina Music" to describe this unique blend. The local music scene also draws inspiration from Jamaican Reggae, Bahamian Calypso, and Eastern Caribbean Soca, adding depth and diversity to the musical landscape. Alongside Ripsaw, another significant musical expression on the islands is Junkanoo.
Junkanoo
Junkanoo Music has deep historical roots that harken back to the early days of slavery. During this period, slaves were granted brief recreational freedom during the Christmas and New Year holidays. Islanders would don vibrant, homemade costumes made from painted old clothes, colorful ribbons, cardboard, and crepe paper. Accompanied by the rhythm of goatskin drums, cowbells, and other handmade percussion instruments, they would move from house to house, singing songs and performing in exchange for money, food, candy, and drinks.
Today, Junkanoo has evolved into a more organized and elaborate celebration. Different settlements compete with one another, striving to showcase the most extravagant costumes and the best drummers and rhythm sections. The costumes have grown increasingly intricate, depicting various themes and characters. Visitors and locals alike can revel in the festivities every Thursday at the weekly Fish Fry held at The Stubbs Diamond Plaza in the Bight Community of Providenciales. One of the most renowned Junkanoo bands in the country is We Funk Junkanoo Band, known for its captivating performances at events such as the Fish Fry and Maskanoo, as well as at select island cuisine restaurants. Junkanoo's infectious rhythm and vibrant costumes continue to captivate the hearts of those on the Turks and Caicos Islands.
Where To See Live Music In Providenciales
Providenciales offers many different venues where you can enjoy live music. Keep in mind that the availability of live music may vary depending on the season and specific events, so it's a good idea to check ahead of time. Here are a few places to consider:
Stay at Villa del Mar Resort
Immersing oneself in the tranquil luxury of Villa del Mar Resort in Turks and Caicos and savoring the enchanting sounds of local music is an experience that lingers in the heart long after departure. With the soft caress of turquoise waves as your backdrop and the gentle melodies of island rhythms in the air, this resort offers not just a stay, but a symphony of relaxation and cultural immersion. As you unwind amidst the island's natural splendor, the harmonious tunes of Turks and Caicos become a cherished soundtrack to your unforgettable getaway, leaving you with treasured memories of both the destination and its beautiful, soul-stirring music.