Visiting Kimcha Bird Sanctuary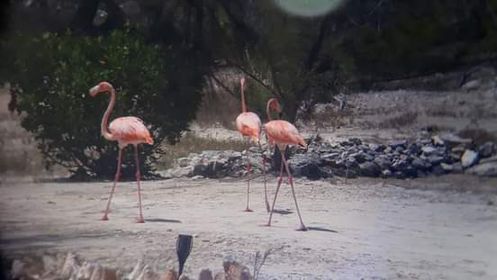 Occasionally we hear a story of environmentalism, social responsibility, and simple love of nature that inspires us. The story of Kimcha Bird Sanctuary starts with the vision of Charmaine Elliott and Kimmit Harvey finding the endangered wetlands of Wheeland Providenciales and committing to a ten-year journey to restore the wetlands back to their natural beauty. After years of sweat equity, the wetlands are beginning to return to health and the ducks and flamingos are returning in large quantities. The long-term goal is to cultivate an official bird sanctuary for the Turks and Caicos Islands. This simple quote from Elliott sums it up:
"We want to help the environment because it's necessary to protect the environment. Climate change and all the destruction that has happened in that area; we are trying to preserve the area and try to reconstruct that and resort our wetlands to a coastal wonderland where anyone visiting can feel safe."
We hope that when you come to Providenciales that you take time to visit Kimcha Village Sanctuary for lunch, kayaking, fishing, swimming and bird watching. Kimcha Village Bird Sanctuary is located at 618 Quarry Road, Wheeland Wetlands, Wheeland, Providenciales.