Snorkeling With Sea Turtles in Providenciales
Get Close To Marine Life In The Turks and Caicos Islands
They're famous!
Their faces have appeared on stamps or coins of the world.
They've even been made into movie stars.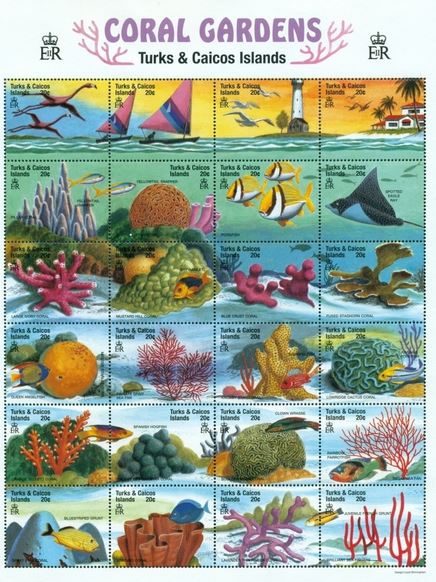 But you can see them up close and personal when you snorkel and dive the beautiful blue waters of the Turks and Caicos Islands.
Of course we are talking about three stars of the coral reef, the blue tang, the spotted eagle ray and the sea turtle which were featured creatures in the movie Finding Nemo and Finding Dory.
Best Places To See Blue Tangs
A royal blue showstopper, blue tang are very social fish which help protect their coral neighbours.
And, just like their big screen star Dory, they actually do play dead when in the presence of predators.
Because they feed on the algae on the coral, they prevent the reefs from being over-grown. The Coral Gardens, also known as Bight Reef off Grace Bay is an ideal spot to observe these brilliant little fish.
Eagle Rays Glide In The Turks and Caicos Waters
Our second star might have been portrayed as a teacher in the movies, but you can "educate" yourself about these fascinating creatures which "school" off South Caicos. With its dorsal side covered in pearly dots and rings, the spotted eagle ray is a special sight to behold. With a nine foot wing span and long whip tail, these graceful gliders can grow up to five meters (16 feet) in size.
This video captures an Eagle Ray gliding just off Northwest Point.
Though quite passive it's an energetic creature, often dipping and diving quickly in the water. The Gorgonian wall, off Cockburn Town Grand Turk, and French Cay, south of Providenciales, are also both prime spotted eagle ray sites.
Majestic Sea Turtles Around Providenciales
And who could forget the depiction of the sea turtle in Finding Nemo as a long distance traveller? Even though they can weigh a cool 500 pounds, these creatures swim with finesse. They grow up to five feet and can motor through the waters at up to 15 mph. Green sea turtles are named for the colour of the skin under their shells which reflects their diet of sea grasses, seaweeds, algae and other marine plant life. Sea turtles are one of the oldest creatures on earth dating back over 100 million years.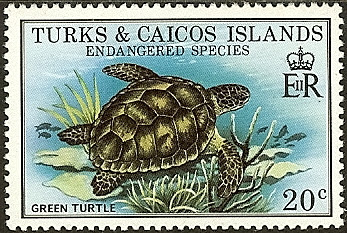 An excellent place to go snorkeling with sea turtles in Providenciales is at the Coral Gardens. If you paddle out a bit from shore you'll find them feeding on the grasses. Other viewing spots include French Cay nature sanctuary and around Grand Turk Island.
When you are exploring the beauty of Providenciales marine world, remember that should maintain a safe distance from the sea creatures and try not to impede their movements. Do not touch sea life and corals and do not take anything out of the sea. Leave the natural wonder of the coral reefs and the creatures that live within them to be enjoyed by others.
So grab your mask and snorkel and head out into the captivating Turks and Caicos waters! A personal encounter with these underwater "stars" will make your vacation truly memorable.