Grace Bay Beach Parasailing Adventures
Top Parasailing Operators on Providenciales' Grace Bay Area
The turquoise waters off Grace Bay are spectacular, so it's no wonder the beach won the 2016 TripAdvisor Traveler's Choice Award for #1 Beach in the World. You have your choice of laying on the beach with your toes dipping in the water, paddling out and swimming for miles, or perhaps donning a mask and snorkel and experiencing the remarkable underwater marine world.
Or…
You could soar like a bird 500 feet above it all!
What is Parasailing?
An experience gaining in popularity every day in the Turks and Caicos Islands is parasailing, a mix of hang-gliding, parachuting and sailing. Securely harnessed into a seat similar to a swing, you slowly lift off from the rear of a power boat and then are gently towed at a peak altitude. For those who want a memorable adventure with a truly amazing view, there are several parasailing operators who really deliver.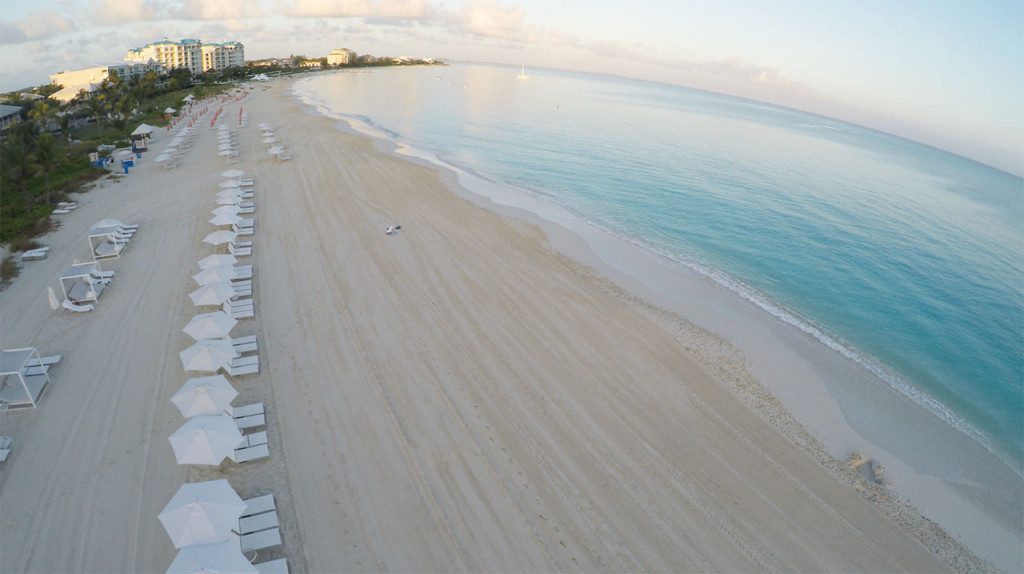 Captain Marvin's Watersports
Since they opened in 1991, Captain Marvin's Watersports Ltd. has been providing superlative parasailing flights in the Grace Bay Beach area. Captain Marvin's colourful parasails are well known in the skies around Providenciales, but with over 200,000 safe flights on their books, it's the company's commitment to safety that gets attention.
"For some this was their first experience on a boat this size, and they definitely were not the adventure travel type," said one TripAdvisor review on May 17, 2016, adding "but Captain Marvin and his crew did a great job explaining everything, so everyone felt safe and comfortable."
Owner and operator Captain Marvin Pratt has over 25 years flying experience; his crew over 10 years experience. Passengers travel in a premium custom 28 or 31 foot parasail boat and are given great instruction and treated to friendly service. As well as parasailing over Grace Bay beach, Captain Marvin's also offers Banana Boat rides (inflatable water sled), Wake boarding, Waterskiing and Tubing.
For bookings and information call 649-231-7245.
Sky Pilot Parasail
Another operator is Sky Pilot Parasail whose big red happy face parasail is hard to miss as it sails above the beach. Operating out of the Walkin Dock Marina on Providenciales, this parasailing charter company offers value, safety and an exciting experience to its visitors.
"Top notch, fun loving gents who safely and professionally flew us over some of the most beautiful reefs and water we've ever seen!" raved a recent TripAdvisor reviewer.
Captain Conrad Brown and crew pick up visitors from major hotels and villas or at a designated area which has beach access. They provide full instructions about take off, landing and other safety details. Cost is $85 per person, and if you change your mind at the last minute, it's $20 for non-flying visitors.
For bookings and information call 649-333-3000.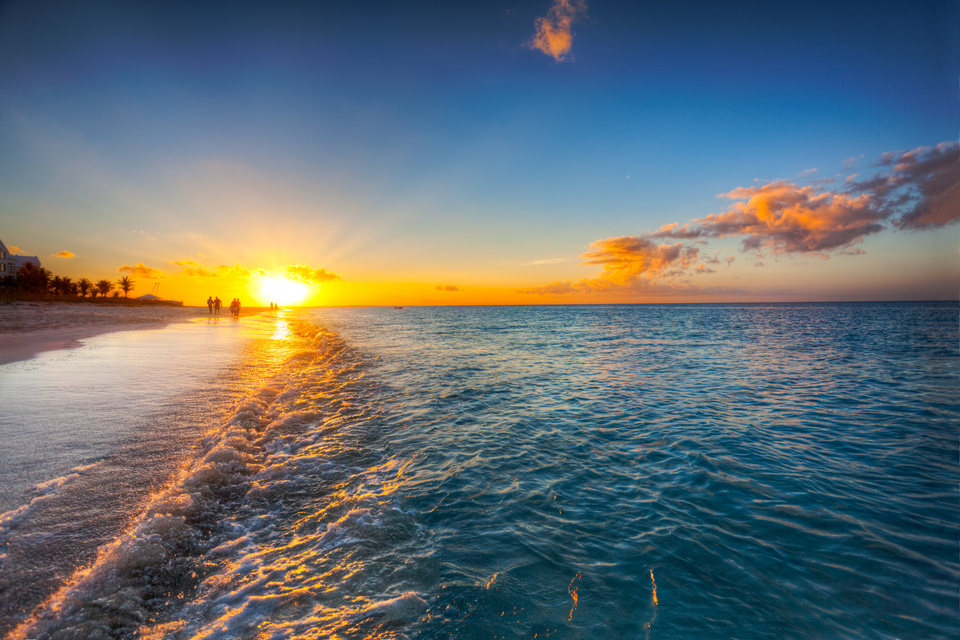 Whales Tale Parasail
Whales Tale Parasail is another great choice for Grace Bay beach parasailing adventures, offering state of the art watercraft and friendly service. Owner Captain Philip Pedor, affectionately known as Captain Shrek, has over 15 years experience serving as captain of recreational vessels in the Turks and Caicos. Pedor and his crew pay detailed attention to instructing visitors on the how-to's of parasailing as well as providing a fun positive experience.
"The staff were very polite and professional while fitting us for our harnesses and explaining how to safely sit while in the air," commented on reviewer on June 19th on TripAdvisor.
Rates for flights are $85 for adults, $65 for children and non flyers are $20.
For bookings and information call (649) 331-9801
Grace Bay Area Condo Bookings
If you prefer to enjoy a budget-friendly experience in the Turks and Caicos Islands, let Villa del Mar's fully-equipped condos be your first choice for accommodations. Featuring full kitchens and high end furnishings, this low rise complex is located just one street from Grace Bay Beach. Amenities include poolside Continental breakfast, BBQs for grilling, two swimming pools, and amazing beach service on Grace Bay provided by twin sensations Kerone and Lerone. Buildings at Villa del Mar offer elevators and guests receive complimentary parking. Last minute deals for new bookings are available by calling 877-345-4890.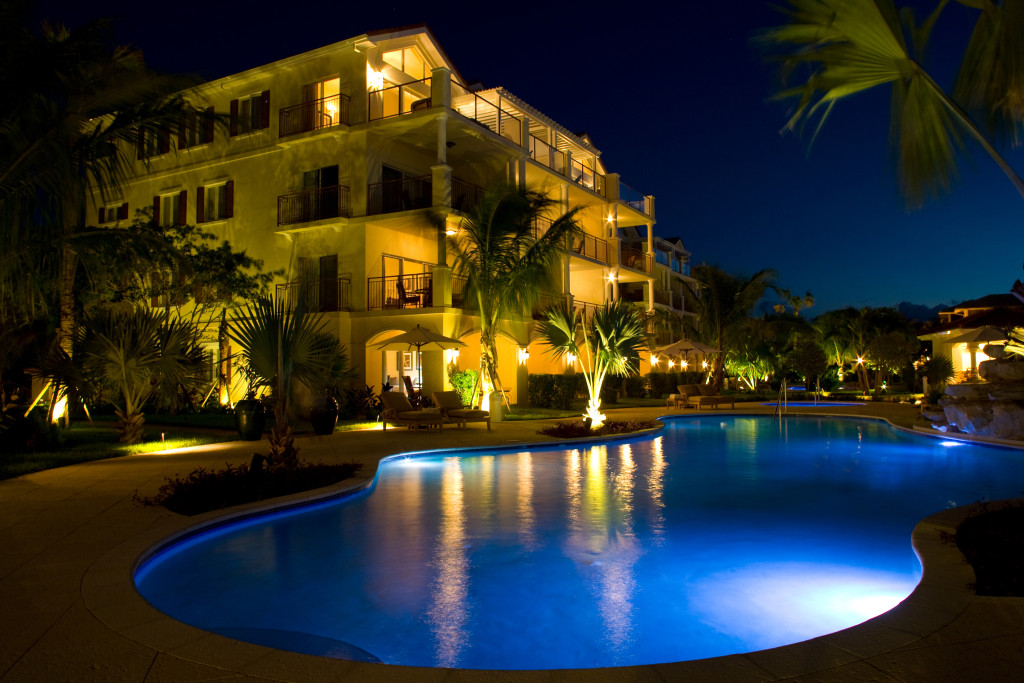 Enjoy a definite "lift" in your day and let your dreams "take flight" with one of the remarkable parasailing operators on Providenciales.