Watch The Ocean Glow With Bioluminescent Marine Life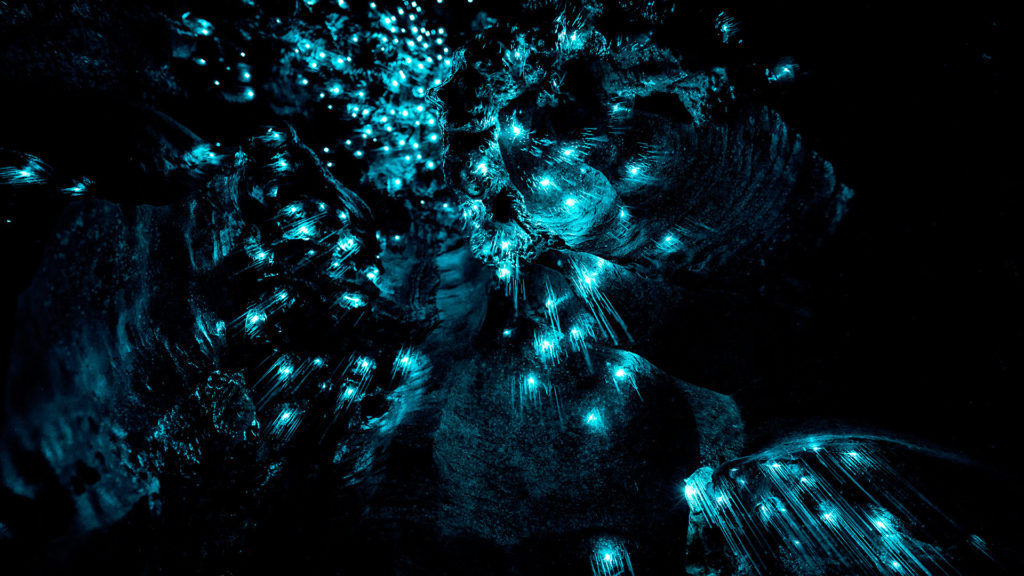 You might remember the scene from James Cameron's "Avatar" when the magical planet of Pandora came alive at night with pink and blue bioluminescent creatures that turned the water and air into an ethereal glowing landscape. While this wildly popular and high-grossing film was based on a fictional planet, bioluminescence is a widely occurring chemical reaction in many marine organisms, including bacteria, algae, jellyfish, worms, crustaceans, sea stars, fish, and sharks.
How Does Bioluminescence Occur?
Bioluminescence occurs when luciferin, a molecule inside an organism's body, reacts to oxygen and produces light. By regulating chemistry and brain processes, an animal can control when bioluminescence will occur, whether to attract a mate, catch a meal, or disguise themselves from predators.
Bioluminescence In Turks and Caicos
Turks and Caicos is home to its own bioluminescent marine organism, the Odontosyllis enopla, commonly known as the glow-worm or Bermuda Fireworm. This marine worm lives in shallow waters inside mucous tubes on the seabed hidden among coral and algae. The worm's mating ritual occurs two to five days after the full moon in the summer months. About an hour after sunset, the female worm leaves her mucous tube and swims to the surface in a tight circle, where she releases her eggs along with a blue-green luminescent mucous that attracts the male worm. As the male worm swims to join the female worm, he also emits a beautiful luminescent glow. The female's luminescent glow allows the male worm to find where the eggs have been released and fertilize them, creating even more light. The spawning lasts for about 15 minutes and is then complete. The worms swim back to the bottom of the ocean, where they discard their swimming bristles and build new tubes.
How To See Bioluminence In Providenciales
This natural phenomenon is truly a beautiful and magical experience and makes for a fun and unique activity. Although glow worms are best viewed in the shallow waters of the Caicos Banks, the mating ritual isn't always predictable. Visitors may want to contact a local boat charter that offers glow worm tours and predicts the best date and time to see the bioluminescence. However, a boat tour is not always necessary. Visitors may also see glow worms in shallow and sheltered coastal spots near wetlands. Locations such as West Harbour Bluff and Old Grace Cove on the eastern part of Long Bay Beach may offer a stunning "light show."
Stay at Villa del Mar Turks and Caicos
Villa del Mar is the perfect home base for all your adventures in Providenciales. Talk to one of our friendly front desk agents about booking a local glow-worm boat excursion or other local tours. Villa del Mar offers its guests affordable luxury options with 42 spacious accommodations, two resort pools, a hot tub, a Tiki Bar, and beach service on one of the most beautiful beaches in the world, Grace Bay Beach. If you're looking for the perfect place to stay on your next vacation to Turks and Caicos, let Villa del Mar be your home away from home! Glow on!