Villa del Mar Offers the Best Value for Turks and Caicos Hotel Suites
You might be feeling overwhelmed by the choices of suite hotels in the Turks and Caicos Islands, but there's one exceptional resort that should make your choice easy. Are you seeking suites that offer a private setting with tasteful decor and furnishings? Are you looking for second-to-none service? Perhaps you're hoping to keep within a budget? Then, look no further than the Villa Del Mar situated just steps away from beautiful Grace Bay Beach on Providenciales.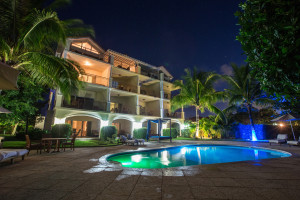 Recipient of the TripAdvisor Certificate of Excellence for consecutive years, the Villa Del Mar is an upscale boutique hotel that offers exceptional accommodation and personalized service. Guests enjoy suites with one bedroom, two bedroom and three bedroom penthouse configurations each providing beautiful linens, Tommy Bahama furnishings and full contemporary kitchens with high end appliances. Oversized studio suites are also available.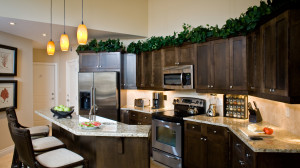 "We loved our stay at the Villa Del Mar!" said one reviewer on TripAdvisor."The unit was clean, well furnished, and plush with nice amenities (dark wood furniture, stainless steel appliances). I highly recommend staying here."
As far as Turks and Caicos hotel suites are concerned, the Villa del Mar property is very private and immaculately maintained. There are two inviting swimming pools, a hot tub, a fitness center, private barbecue area, and tiki bar. The grounds feature beautifully manicured lawns and hedges with a cornucopia of colourful native plants and flowers.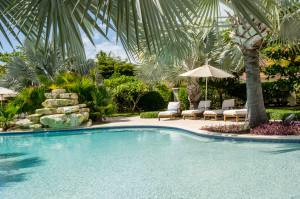 Steps away from this gem is the world class Grace Bay Beach where there is an area of the beach for the exclusive use of guests of Villa Del Mar. Here they can enjoy premier beach service. Attendants will provide linens, serve beverages and arrange excursions or other needs.
Service is at the heart of the Villa Del Mar's success. Pride is taken in every detail from room maintenance, to front desk service and property care and from initial greeting to final farewells. Guests have definitely been noticing.
"Great customer service," shared another Villa del Mar reviewer on TripAdvisor, "Gave us lots of information and answered any questions we had. Be under no illusion, this place is special. It's a hotel you will rarely find anywhere else."
Click here for Rates and Reservations at Villa del Mar. World class service and upscale furnishings at an affordable price make the Villa Del Mar the best value for Turks and Caicos hotel suites.