Art, Specialty Food, and Luxury Goods Shopping….Tax Free!
Okay it's time to do some shopping. Maybe you want to escape that mid-day sun or just get that perfect little something for that special someone back home.
On Providenciales, however, shopping isn't about covering the vast distance of a mall or comparing items between competing chain stores. Shopping reflects the same easy carefree style of the island. It's about meandering in and out of local boutiques then relaxing with a satisfying sip of local brew or a bite of local cuisine. It's all about the experience. Oh, and of course, there are no sales or luxury taxes on the island which always makes the experience that much more attractive.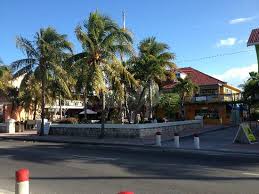 New to the island? Not too sure where to go shopping? Most of the local boutiques and stores are situated along Grace Bay Road and Leeward Highway. Winner of the Best Commercial Development Caribbean and Americas in 2011, the Regent Village, is a modern complex located in the heart of Grace Bay and only a short 10 minute walk from Villa del Mar, which features two beachfront hotels and a mix of retail shops and restaurants. A few stores you'll want to visit include: Art Provo (island arts and crafts, unique jewellery) , FOTTAC which stands for Flavours of the Turks and Caicos. This is THE place to get Bambarra rum products: condiments, hot sauces, rum cakes, jellies and jams). JAI'S Duty Free is the exclusive representative for Rolex in the Turks and Caicos and also offers a variety of premium jewellery, fragrances and accessories. Making Waves and Arts & Events Studio, home to painter and art instructor Sara Alexandra Skye offers locally crafted paintings, sculptures and artwork.
Across the street is the Salt Mills Plaza which is just 10 minutes walking distance for guests at Villa del Mar, along Grace Bay Beach. This bright white and blue shopping plaza is home to Paradise Arts which features local ceramic and tile art, Anna's Art Gallery a shop and gallery brimming with local paintings, sculpture, ceramics, glasswork, cards, and jewellery, Blue Surf which sells exclusive surf wear, swimwear and sportswear, and Treasure S & S Gifts which offers a great selection of beach wear, t-shirts, and local straw made goods as well as hair braiding services.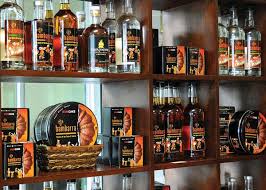 One of the oldest plazas on the island, Ports of Call Shopping Plaza, located east along Grace Bay Road, only a 5 minute walk from Villa del Mar. Here you'll find Mama's Gifts, one of the longest running island businesses, offering wonderful souvenirs and local handcrafted items as well as quality hair braiding services. You can book that perfect dive excursion at Dive Provo Boutique or shop from a wide selection of special t-shirts, clothing and snorkel gear. There is Island Sportique which features exclusive sporting goods, swimwear and sunglasses and Caicos Wear Boutique, a shop offering unique Caribbean clothing and gifts.
If you head out along the Leeward Highway, about 5 minutes by car, you'll soon arrive at Grace Bay Plaza where you'll find Silver Deep Boutique, another great spot to book a dive excursion or peruse an extensive selection of island clothing for all ages. Further along, about an 8 minute drive from Villa del Mar, you'll come to a smaller mall called Central Square. Here, you'll want to check out Greensleeves which houses a wonderful selection of locally crafted paintings, jewellery, baskets, bags and pottery and Goldsmith where you'll find fine gold jewellery, gemstone jewellery, watches and fragrances.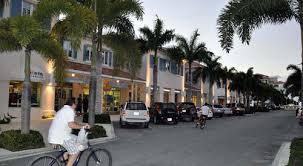 And beyond the malls and plazas, Providenciales boasts many independent specialty shops and galleries. Local resorts have on-site boutiques which sometimes offer a good deal or a unique product. It's Providenciales, so enjoy your shopping on "island time" and there's a very good possibility you'll find that special something.