Honoring the Unique Landscape of Providenciales, Provo Golf Club Challenges Golfers of all Abilities
Every golfer dreams of getting a birdie. But a large pink one!?
The Provo Golf Club on Providenciales not only features links created by a master course designer, but also plays hosts to a number of flamingos. The sight of large tropical birds wandering around the greens might call to mind windmills, pirate ships and castles of the miniature golf variety. But this is no toy golf course. It was designed by a master and is a full-fledged, 18-hole tournament level course.
Provo Golf Club was designed by Karl Litten, a golf course architect who has over 110 golf courses around the world to his credit, some of them the most desirable courses anywhere. He was asked to design three courses by His Highness Sheikh Mohammed Bin Rashid Al Maktoum, of the United Arab Emirates. Litten also designed the world class Aoki Golf Club in Japan. He is known for his expertise in designing a course on difficult terrain. Trained in civil engineering and possessing extensive experience in land planning, drainage and irrigation, Litten has a unique and valuable edge in designing golf courses.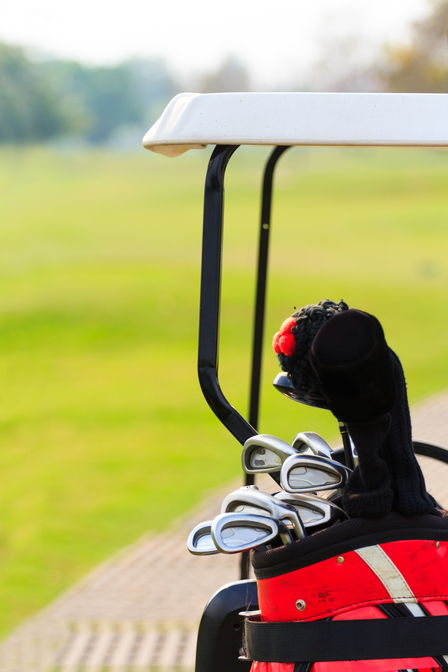 The Provo Golf Club is a great example of Litten's abilities to take into account the lay of the land and build upon it. It uses the natural limestone rock formations and intersperses lush vegetation through the site. There are native plants and over 1000 palm trees lining the fairways, reflecting the lush Caribbean island all around it. To add to the visual appeal, there are 11 lakes which affect 13 of the 18 holes. It is a course which provides great variety and hence a significant challenge which appeals to golfers.
"The golf course itself is a fair and good test of anyone's ability. What impressed me was the variety of challenge," remarked one golfer. "Narrow fairways, lots of water and waste bunkers, and subtly rolling greens require the golfer's full attention."
Provo Golf Club was part of a plan in 1989 by The Provo Water Company, the largest private landowner, to attract tourists to the islands. This type of project requires a significant amount of water and the Provo Water Company was just the group to do it.
"The course opened in November of 1992 and since then it just seems to get better and better," says Provo Golf Club Director of Golf, David Douglas.
What Karl Litten originally designed has been beautifully maintained over the years. It is in remarkable condition especially considering the climate challenges for any golf course in the Caribbean. This is due to great irrigation using the ample supply of fresh water from the Turks and Caicos Water Company. In addition, the staff work tirelessly towards superior upkeep, and golfers notice it.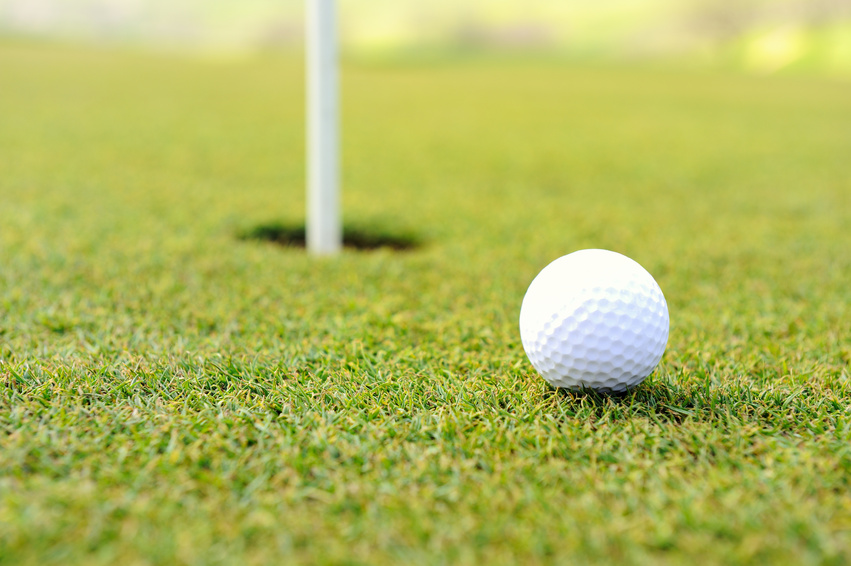 Commented one visitor, " This is a beautiful course with excellent staff. The greens were well maintained and the fairways were above average."
While golfers gush over the greens, they keep coming back because of the atmosphere and service at Provo Golf Club.
"From the back shop to the pro shop it was a great experience. All staff were friendly, accommodating and eager to please," raved one golfer.
Said another, "I have been traveling to Turks & Caicos for 15 years and make the Provo Golf & Country Club my destination for the Caribbean."
There's a lot of pride at Provo Golf Club. And why not? It was designed by one of the best, and has won awards such as the four star rating by Golf Digest Magazine and ranked among the top 10 Caribbean golf courses by Travel & Leisure Magazine. Small wonder it has hosted championships like the Caribbean Open.
And where else could you sink a ball into the hole marked by a conch shell tee marker and stroll the fairway in the company of an interested pink feathered observer?
The Provo Golf Club is located close to Villa del Mar, just a 5-minute drive away. Our front desk will be happy to help you with organizing tee times while you are vacationing on beautiful Providenciales.