Whether relaxing or exhilarating, on land or at sea, there are plenty of Providenciales day trips for the whole family that are sure to delight.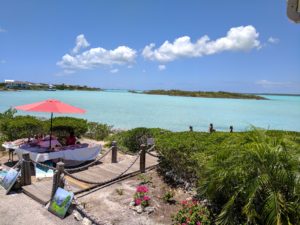 Spend the Day at Bight Beach
About a ten minute drive from Villa del Mar, Bight Beach is a popular spot to spend the day. Bight Beach offers super soft sand and pristine waters ideal for swimming, snorkeling and other water activities. The beach features covered picnic gazebos, washrooms and a children's park which hosts the weekly Island Fish Fry.
Sponsored by the Turks & Caicos Tourist Board and the Department of Culture, this extremely popular event occurs every Thursday evening from 5:30 to 9:30 pm. It's an ideal opportunity to meet new people, taste authentic cuisine, buy local crafts and enjoy Caicos entertainment. Hear the sounds of the island like rake 'n scrape music and taste locally caught seafood and other island dishes prepared by island vendors such as Froggie's on da Beach or Bugaloo's.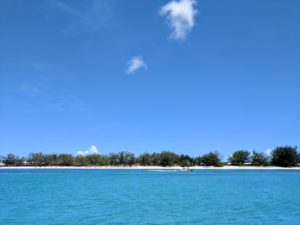 Boat Charters for Amazing Providenciales Day Trips
Maybe your idea of day tripping is to enjoy cruising along the water. Local charter boat trips offer not only excursions to romantic retreats or exciting snorkel and dive adventures but also delicious dishes along the way. Board one of the Caicos Dream Tours vessels and snorkel the reefs, explore local cays, dive for conch, and enjoy an amazing barbecue lunch prepared by the crew.
How about a morning or afternoon sail? About a 7 minute drive from Villa Del Mar, the Leeward area features two special boat tour companies. Board the 77 foot Atabeyra schooner with Sun Charters and sail along the barrier reef and visit Caicos cays. You can even be a part of the crew and pull some lines or tend the sails. Or, be a guest with Sail Beluga and glide along on a 40 foot Polynesian catamaran.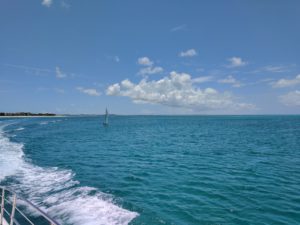 Spend The Day on Grace Bay Beach
Prefer to stay on land? Grace Bay Beach, one of the best beaches in the world, is three miles of soft white sands bordered by breathtakingly beautiful blue waters. Pull up a lounge chair or stretch out your beach towel and soak up the sand, sea and surf. If you prefer more privacy, head east along Grace Bay to Leeward Beach or farther still to the captivating and calm waters of Taylor Beach in the Chalk Sound area.
Accommodations
Seasonal special offers are available from Villa del Mar. This intimate, budget-friendly resort is just steps from Grace Bay Beach and offers a quiet, relaxed vibe with fully equipped suites and daily Continental breakfast.