First time travelers to Providenciales will find themselves wondering how to select a good value hotel that can help save them money and let them enjoy all the fun activities that the Turks and Caicos Islands have to offer.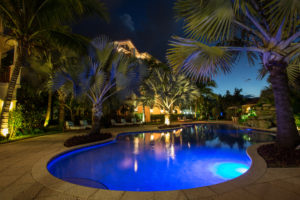 Boutique Bliss
Time in the Turks and Caicos Islands means a home base where you can rest and rejuvenate during your Providenciales holiday experience. While Villa del Mar is a smaller 42-suite boutique condo resort, it boasts the kind of accommodation and amenities you'd expect from a larger hotel facility.
What does this mean? Creative room design with spacious dining and living areas define your home away from home. Each suite in this Providenciales budget friendly hotel features a beautiful modern functional kitchen with high-end stainless steel appliances. You can relax on your furnished balcony or patio with a view of the pool area.
Only steps away from Grace Bay Beach, consistently rated as the best beach in the world, you can enjoy the resort's Premier Beach Service including friendly attendants who will provide fresh linens, cool drinks, umbrellas and beach loungers, toys and floats for little ones and assistance with booking island excursions.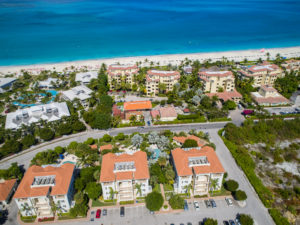 A Convenient Location for First Time Travelers to Providenciales
With averages temperatures of 85° and 90°F (29°-32°C) on Providenciales, you want to avoid lengthy travel time, especially if you're on foot. Hotels that are centrally located near restaurants and island attractions are highly preferable. First time travelers to Providenciales will prefer to create a home base within the Grace Bay Beach area where they are a short walk away from grocery stores, restaurants, shopping sites, rental outlets for watersport equipment, and a variety of excursion sites.
Cost-saving Cuisine
Delectable dining doesn't have to mean expensive restaurants. If you would rather save some money to enjoy all the fun activities on Providenciales, why not start your day off with the poolside complimentary continental breakfast of toast, bagels, pastries, fresh fruit, tea, coffee and juice.
Save on taxi fare and dine in! Your Villa del Mar suites provide a spacious setting and upscale kitchen facilities to prepare and enjoy meals that meet your personal needs and time schedules. There are also barbecues available near the Tiki Bar for outdoor cooking. The resort is situated near grocery shops featuring all the ingredients you'll need for a delicious meal.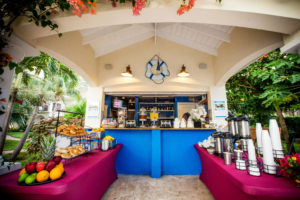 For a change of pace, order some tantalizing take-out from nearby island delis or eateries like mouth-watering Middle Eastern treats from Turks Kebab or stone-baked gourmet pizza from Graceway Gourmet. There are numerous low-key dining experiences to be had, many of which will deliver an authentic island cuisine experience.
Providenciales has a reputation for being a luxury destination; with a little planning these budget friendly options can help you create a memorable holiday experience without the pain of excess expenditures.
Fun, Fabulous, and Free!
Not only can you experience some incredible island culture and cuisine on Providenciales, but there are plenty of options at no charge.
Visit the Island Fish Fry at Bight Beach Park. Each Thursday from 5:30 to 9:30 pm you can taste authentic Caicos dishes prepared by island chefs, buy local handicrafts and listen to popular local bands and entertainers.
Swim, stroll, snorkel and sunbathe at Grace Bay Beach. You're greeted by miles of super soft sand and sparkling clear waters that are unbelievable.
Grab your snorkel and mask and go exploring at nearby Bight Reef or Smith's Reef. Colourful coral, phenomenal fish, and other marvelous marine life will take your breath away.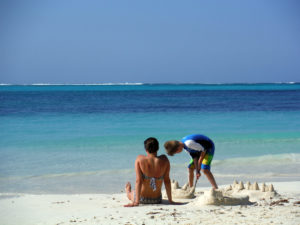 Superb Savings on Shopping
There are some excellent buys on the island and there is no sales tax or luxury tax.
FOTTAC showcases local products like Bambarra rum, rum cakes, hot sauces and jams. Art Provo offers a great selection of island handmade items such as prints, jewellery, glass work and unique items Standford Handfield's conch creations.
Also, there are outlets offering duty-free items such as Jai's Duty Free. This popular shop in the Regent Village, a short walk from Villa del Mar, features stunning selections of jewellery and fragrances and a superlative line-up of watches such as Rolex, Bvlgari, Gucci, and Breitling.
For first time travelers to Providenciales, sunny skies over wondrous waters and captivating culture and cuisine await you. With a few helpful budgeting tips you can experience this luxury destination without breaking the bank.