Grethe Seim Message In A Bottle Collection, Turks & Caicos National Museum
It's one thing to write a message, put it into a bottle and drop in the water.
It's another thing to find a bottle with a message in it.
Imagine. You're walking along a gorgeous Caribbean beach. Wait a minute, what's that half-buried in the sand up ahead? You investigate a little closer. It's an old bottle. You brush off the sand and hold it up against the sunlight. Your pulse starts to race when you see a scrap of paper with writing on it.
This is the daydream of every beachcomber. Can you imagine how excited you'd be to find a message in a bottle? Well Grethe Seim has 100 of these treasures in a special collection at the Turks and Caicos National Museum.
Seim, founder of the Turks and Caicos National Museum, located on Grand Turk came across a small bottle on the beach one day. Inside it was a piece of paper with a message on it. Her interest was instantly sparked. Over the years friends brought her message bottles, and her collection grew significantly. Seim passed away in 2000, but her special message bottles are on display in the Grethe Seim Message In a Bottle Collection at the National Museum.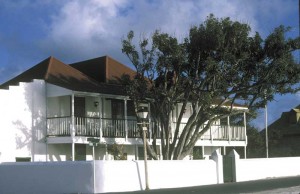 Tucking a message into a bottle is not a new idea. Ancient mariners in wartime sent messages out to verify enemy positions. Guinness Book of World Records lists a bottle found in 2012 that contained a message written by a ship captain in 1914. It had traveled 9.38 nautical miles before being picked up by its finder.
And bottles with messages inside them have certainly been turning up on Grand Turks. There are 100 or so of them on display at the museum. Tourists are intrigued with this unique collection.
"The small museum at Grand Turk has the largest collection of "messages in a bottle" in the world! Says a lot about those waters!" remarked one visitor.
What is it about this phenomenon that intrigues us? Is it the message itself or is it the mode of communication? Both would be true.
In 2007 Jackie Mulligan, a BBC journalist, came across a bottle on the beach of Grand Turk.
"I saw a bottle dusted with sand," Mulligan said, "As I wiped the beach debris away – I saw a message curled inside a bright green tequila bottle…It was an exciting moment."
For Grethe Seim, the act of one person sending a message via a bottle over the seas and another person finding that bottle was only part of the communication circle. Seim enthusiastically took it one step further. She responded to the messages. Each response would be based on what had been communicated in the letter and whether or not there was a return address given.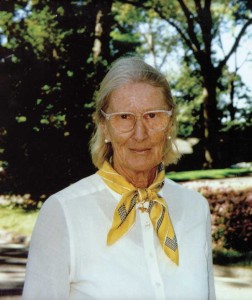 One letter in the museum collection is a wonderful example. Jim Lewis, a passenger on the cruise boat Mardi Grad, wrote a note, put it in a bottle and dropped it overboard in waters off Miami Florida. Seim found it on the east beach at Grand Turk on January 24, 1978. As the letter was dated December 27, 1978, Seim replied about her discovery, questioned the date and described details about the letter's condition. Her initial reply prompted correspondence over many years.
Grethe Seim was really onto something remarkable. Harold Hackett, a former fisherman from Prince Edward Island, understands Grethe Seim's fascination. Hackett is called the "Message in A Bottle Man". He has sent out over 5000 messages in bottles and he's received almost as many replies.
Grethe Seim certainly enjoyed sending messages and retrieving them. She passed away in 2000, but her fascination with history and human communication did not come to a halt. The National Museum continues to preserve Seim's collection for the world to see. The Museum also encourages the public to not only enjoy but actively add to the collection. Those who find a bottle with a message in it are asked to bring it into the museum. It is key to researching the origin of how and why these items have travelled to the islands and provides a way to connect with other parts of the world and share about the Turks and Caicos Islands.
Beachcombing on Grand Turk might bring a bottle to brag about and a tale to transport you.
If you go…
Turks & Caicos National Museum
Guinep House
Front Street
Grand Turk
Turks & Caicos Islands, British West Indies (BWI)